HIGH GRADE BIRCH PLYWOOD
Birch plywood SyPly BIRCH Top is an extremely durable and waterproof material. Birch gives SyPly products a beautiful wood structure and improved physical and mechanical properties. These qualities have made it popular in furniture manufacturing, construction, interior and exterior decoration.

Advantages:
- HOMOGENEOUS APPEARANCE WITHOUT VISIBLE DEFECTS
- EXCEPTIONAL STRENGTH AND WEAR RESISTANCE
- RECOMMENDED FOR FURNITURE AND INTERIOR DESIGN
- FOR TRANSPARENT and SEMI-TRANSPARENT PROCESSING
Grades
SyPly BIRCH Top
Distinguish between the concepts of plywood grades and veneer grades. Plywood grades are formed from the grades of veneer used for cladding. For example, plywood faced on the front side with grade "B" veneer and on the back side "BB" will have grade B / BB - the highest grade is indicated first in the name.
Formation of SyPly BIRCH Top plywood grades
B/B , B/BB , E/BB , S/BB , B/CP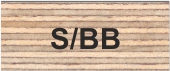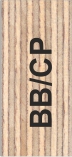 View pictures of plywood by grade
Scheme of forming plywood grades from veneer grades *NSH - unpolished plywood surface
Thickness, mm
SyPly BIRCH Top
4.0 , 6.0 , 9.0 , 12.0 , 12.5 , 15.0 , 18.0 , 19.0 , 20.0 , 21.0 , 24.0 , 27.0 , 30.0 , 32.0 , 35.0



Number of layers, pcs.
Glue type / Water resistance
ФСФ
(шпон склеен смоляным фенолформальдегидным клеем)
повышенной водостойкости
Application
INTERIOR DECORATION

звукоизолирующие панели
лекционные аудитории
концертные залы
стеновые панели, перегородки
подоконники
двери

паркетная доска

EXTERIOR DESIGN

оформление фасада
балконные перекрытия
строительные леса
кровельные покрытия
ворота и изгородь

FURNITURE MANUFACTURE

фасад, боковые и задние стенки шкафов
корпус для мягкой мебели
мебель для сада и для дачи
мебель для ванных комнат
столы и столешницы
шкафчики и полки
кухонная мебель
стеллажи

SOUVENIR PRODUCTS

сувениры
вазы, тарелки
детские игрушки

SHIPBUILDING

отделка интерьера яхт и судов
отделка борта, перегородок
палубы яхт, катеров и судов
сидения на лодках, катамаранах и пассажирских теплоходах
Basket
Selected properties
The section is in testing mode!
Glue type/water resistance